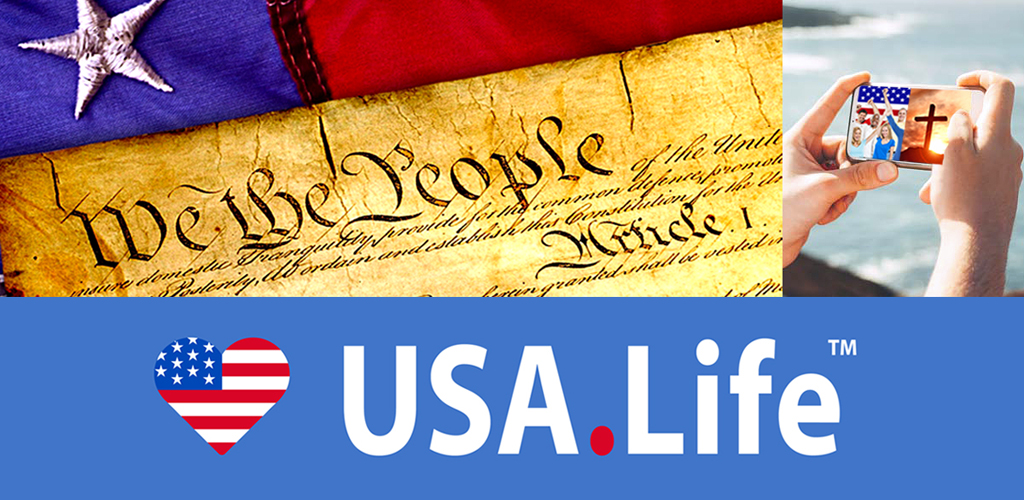 (San Jose, CA, 2/4/21, Press Release) USA.Life is known for having the highest quality community, since it is the only Pro-America social network and the users love America! Analysis found that USA.Life users also stay on almost 200% longer than other new social media.
USA.Life ranks highest in site quality with 11 minutes and 49 seconds daily time per user. All the other new social media ranked drastically lower with 5 to 7 minutes daily time per user.
Users, groups, families, businesses and churches that love America, liberty, pro-life, Christianity and patriotism should be on this new platform to get their message out and to connect with others. USA.Life is rated the #1 Conservative Facebook alternative.
"I love USA life. I've tried MeWe and don't care for it," shared Marjorie Woodworth on USA.Life.
USA.Life is ranked 183% higher quality based on daily site time than Parler that has 6 minutes 27 seconds user daily time per day. Left wing MeWe has 6 minutes and 44 seconds per user. Chinese Tik-Tok is 5 minutes and 52 seconds. Gab comes in at 7 minutes and 34 seconds.
The new USA.Life is a Facebook replacement. Some of the other social networks mentioned are Twitter replacements, such as Parler and Gab. So USA.Life is a top priority for groups, organizations, public figures, churches and families to join.
It is God's grace that USA.Life that is crowdfunded outperforms globalist Instagram, Snapchat and Pinterest based on quality time on site.
USA.Life is growing fast as people leave Facebook, Twitter and other networks.
Just this week the National Right to Life and Kevin Sorbo joined the many other Conservatives and Christians on USA.Life.
If you want to help save freedom and America, then consider chipping in to USA.Life's crowdfunding as they raise funds to expand service. They need to add new servers and increase customer service as they grow so they can help everyone share life, liberty and happiness. Giving $25 or $100 makes a difference.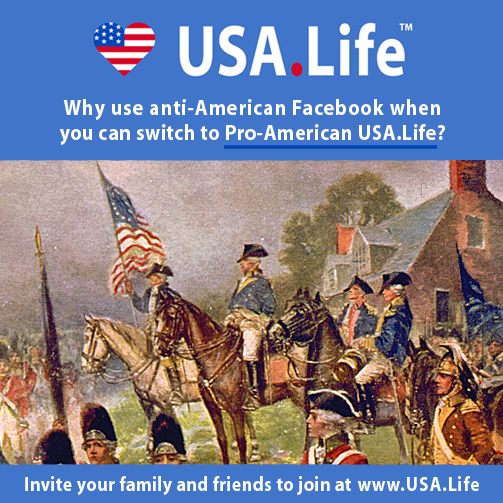 Another sign of USA.Life's higher quality is how it outperforms Pinterest, Parler, MeWe, Gab and more on daily page views too. The data in this article is from February 4, 2021 Alexa data.
USA.Life founder Steven Andrew is a Conservative Silicon Valley and Christian leader who believes like the founding fathers.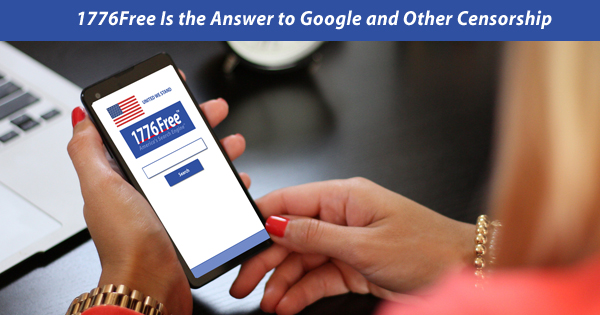 Andrew also started 1776Free search engine to give Conservative results hidden by Google and others. With Google blacklisting conservatives it is urgent for national security and safety to have 1776Free. They are crowdfunding and just need 670 people to donate $100 or 2,700 supporters to give $25 to launch. Learn more.
Please share and email this article about USA.Life and1776Free with as many people as you can to help save the country!
Those interested can get a free account at USA.Life or contribute on the crowdfunding page to make a difference.