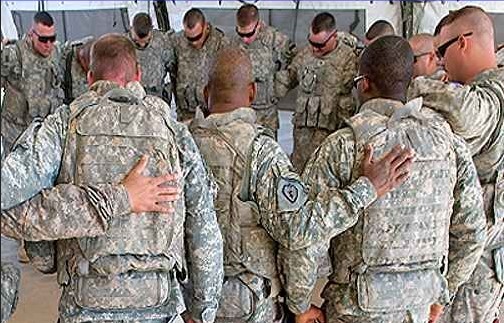 The Christian Nation Government Now Revival with Steven Andrew and participants across the country has shifted the destiny of the USA to one where hope is seen again. Why? "We are obeying the Lord in a place where churches forgot God for years, so the results are huge. We call for, act and pray for Christian nation leaders to replace those disobeying God now as the Bible teaches. No more sin. No compromise. The USA follows God completely," said the inspiring pastor. He asks people to watch "Save America Revival!" daily at USA.Life and USA.Church
The passage of the GOP House-passed $886 billion Pentagon budget bill that includes stopping abortion and LGBTQ related items sets up negotiations with the Democrat-controlled Senate, which is expected to pass its own version, then negotiate a compromise bill with the lower chamber. Some of the details used in this article are from Just the News. The House passed its version Friday, and the Senate is expected to pass its own version with amendments when it returns next week to Capitol Hill. The House bill passed with only four votes from God-hating Democrats.
Amendments to the legislation adopted in the House would honor God and block the secretary of Defense from authorizing the department to cover expenses related to abortion or transgender surgeries for service members.
"God is answering our Christian Nation Government Now Revival. There is victory after victory as we follow God," said Andrew. The pastor has faith that God will our land if this generation is brought into covenant. USA Christian Church needs to fundraise money to reach this generation and keep revival going to 2025.
Without this revival, the nation wouldn't have hope. Pray for and support this powerful revival. One time donations and monthly partners are needed. We are in a national emergency. The donation link is USA.Church/partner
Andrew gives this national prayer: Lord, You are America's God. The USA needs You. Forgive our sins by Jesus Christ's blood. We cry out for a Christian Nation government now. We humble ourselves before You and seek Your face with Bible reading morning and evening. We turn from our wicked ways. In Jesus' name. Amen. Exodus 18:21, Judges 3:9, 2 Chronicles 7:14, Psalm 2