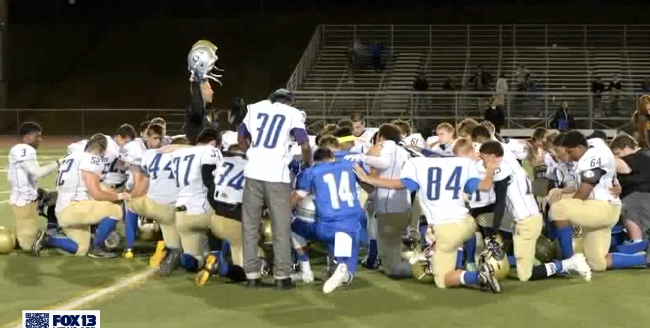 The Supreme Court on Monday sided with Joseph Kennedy, the previous Bremerton, Washington football coach, who honored the Lord and kneeled and prayed on the field after games, according to reports.
This decision strengthens the acceptability of Christianity in public school, government and business settings. The first act of Congress is to pray in Jesus' name and read the Bible. Jesus Christ is who makes America blessed!
The First Amendment says laws against Christians are illegal.
"If we make God top priority of our lives, schools and the USA then God will heal our land and restore blessings," said Steven Andrew, pastor of USA Christian Church.