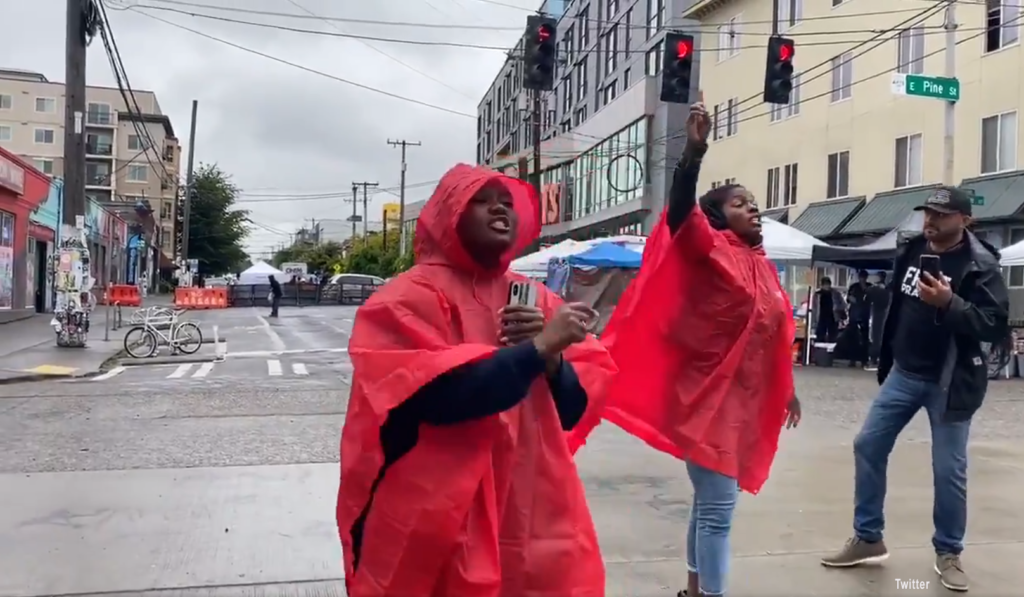 "Jesus is who I am here for no one else," proclaimed the bold evangelist.
Bevelyn Beatty and Edmee Chavannes have a viral video preaching Jesus Christ in Seattle's terrorist occupied CHAZ.
"You want the benefit of Christ but you don't want Jesus. There's no allah, theres no Mohammed, there's no Buddha, there's Jesus," shared the evangelist.
Watch the video below and see bold Christians stand up for Jesus Christ.
"Jesus is who I am here for no one else." pic.twitter.com/MMniGxNrPC

— Katie Daviscourt?? (@KatieDaviscourt) June 15, 2020