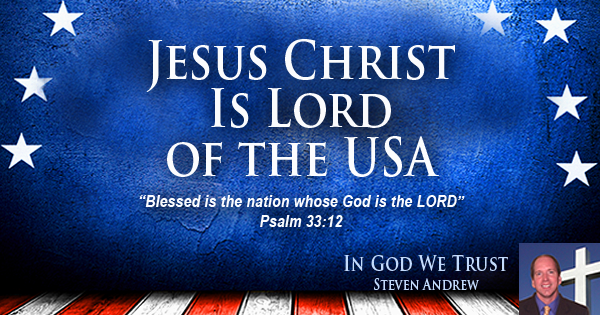 Pennsylvania State Rep. Stephanie Borowicz thanked Jesus, "the King of Kings; the Lord of lords; the great I Am; the One who's coming back again; the One who came, died and rose again on the third day."
Is this revival? For 10 years Steven Andrew led Christians nationwide to declare Jesus Christ is Lord of the USA. He believes Jesus Christ is shattering the darkness. "Borowicz's prayer is from the Holy Spirit," he said.
Christians feel hope with Stephanie Borowicz following Jesus, since He is the light of the world.
Some believe this is the beginning of the Third Great Awakening, where people's consciences are convicted that they need to get right with God personally and as a nation.
"Acknowledging that Jesus is the king of kings is normal for Americans," said Andrew.
He explained the first signer of the Declaration of Independence prayed boldly to follow Jesus Christ. John Hancock proclaimed, "that all may bow to the scepter of our Lord Jesus Christ and that the whole Earth may be filled with his glory," as governor of the Commonwealth of Massachusetts.
John Hancock's quote was from A Proclamation For a Day of Public Thanksgiving in 1791.
Christians thank God for Stephanie Borowicz's prayer. Some say they want their pastor to be as bold as Borowicz.
"This is revival. As we proclaim Jesus Christ is Lord of the USA, the Kingdom of God fills the USA and people's lives are blessed and safe," said Steven Andrew, who leads One Million Americans on the Lord's Side.