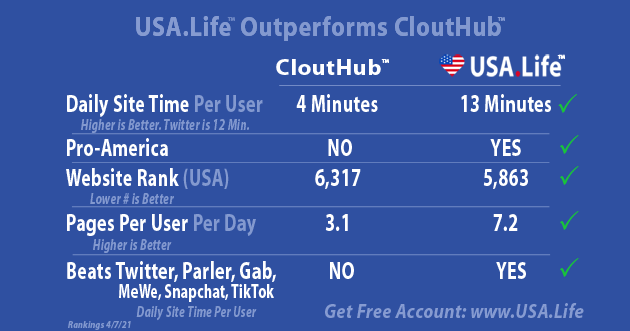 (San Jose, CA, 4/7/21, Press Release) The popular USA.Life social network is making news as the highest quality social media. For example, USA.Life outperforms Clouthub by 275% on daily site time per user, according to a report.
"The USA.Life community is the top rated on the Internet, because the people love America and are high quality people. We are uniting the nation and bringing hope during a national emergency!" said Steven Andrew, USA.Life CEO and founder.
USA.Life Beats Twitter, CloutHub, Parler, Gab, Telegram, MeWe… in Quality
An amazing statistic is USA.Life beats Twitter on daily time per user. Look at this. USA.Life is crowdfunded and is the only new social media that ranks higher than $billion backed Twitter. On paper this is impossible. However, "God gets the credit for USA.Life's success. All glory to God," says Andrew.
USA.Life has 13 minutes daily time per user. Twitter is 12 minutes. Furthermore, USA.Life rates higher than Parler, Gab, Telegram, Snapchat, TikTok, CloutHub, MeWe and others who are in the 2 to 7 minutes range.
This shows USA.Life users stay on around twice as long or more than most other social media. In some case the community is on over five times more.
Kevin Sorbo, Wayne Allyn Root, the National Right to Life, D. James Kennedy Ministry and many other leading Conservatives and Christians are on USA.Life. There are news stations, recipes, cats, dogs, groups and more, so everyone can find their interests.
USA.Life has a 240% higher amount of pages per user per day than CloutHub. USA.Life has 7.2 pages. CloutHub has 3.1 pages.
USA.Life is the #1 Conservative Facebook alternative.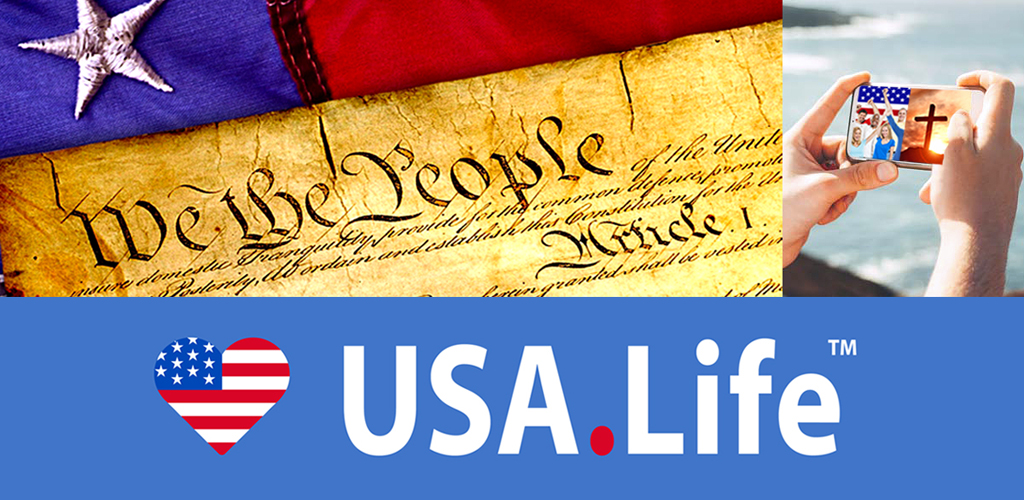 Pro-America USA.Life Is Saving Freedom
Without USA.Life liberty, real news and privacy could be lost forever. Those who want to help save freedom can chip in $10, $25 or $100 on the crowdfunding page.
Every person, group, family, business and church that loves America, liberty, pro-life, Christianity and patriotism should be on this new platform to get their message out and to connect with others.
"I love USA life. I've tried MeWe and don't care for it," shared Marjorie Woodworth on USA.Life.
Patriotic USA.Life is a Facebook replacement. Some of the other social networks mentioned are generally Twitter replacements, such as Parler, CloutHub and Gab. So USA.Life is a top priority for groups, organizations, public figures, churches and families to join.
USA.Life Plans to Save America
As we are in a national crisis, USA.Life is expanding its capabilities for users to better connect and share as fast as possible, as well as to expand it's business offerings.
It is God's grace that USA.Life that is crowdfunded outperforms globalist Instagram, Snapchat, Pinterest and more based on quality time on site.
USA.Life is growing as people leave Facebook, Twitter and other social media.
If you want to help save freedom and America, then consider donating to USA.Life's crowdfunding as they raise funds to expand service. They need to add new servers and increase customer service as they grow to help users share life, liberty and happiness. Giving $25 or $100 makes a difference in this grassroots project.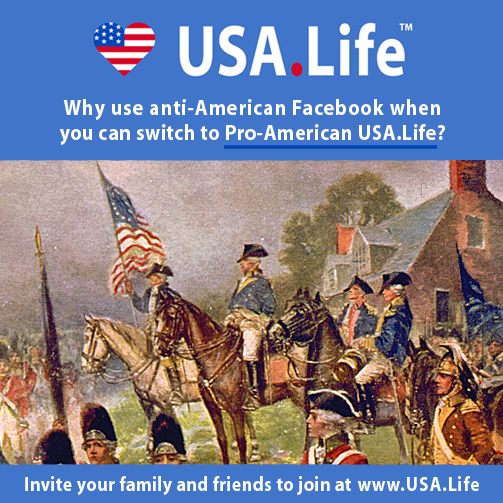 USA.Life founder Steven Andrew is a Conservative Silicon Valley and Christian leader who believes like the founding fathers.
Andrew also started 1776Free search engine to give Conservative results hidden by Google and others. With Google blacklisting conservatives it is urgent for national security and safety to have 1776Free. They are crowdfunding and just need 670 people to donate $100 or 2,700 supporters to give $25 to launch. Learn more.
Please share and email this article about USA.Life and1776Free with as many people as you can to help save the country!
Those interested can get a free account at USA.Life or contribute on the crowdfunding page to make a difference.