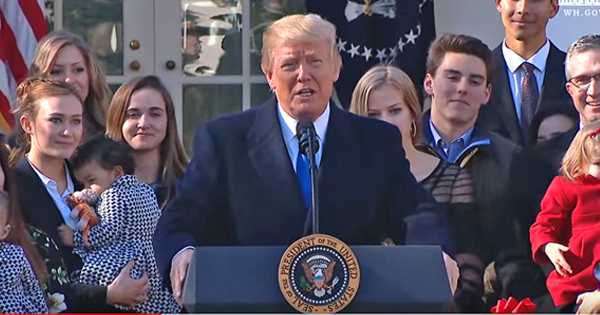 President Trump is the first President to speak at the March for Life. The President will be speaking on Friday, January 24, 2020.
Christians and conservatives are thrilled that President Trump is making history with such bold support of God's pro-life cause.
President Trump is standing up for life. He made January 22nd, the Roe anniversary, "Sanctity of Life Day" and said, "We will never tire of defending innocent life".
However, the Democrat Party has become very immoral. For example, Democrats refused to vote on President Trump's request to ban late term abortion. Democrats are seen very negatively and cold for their stand for killing babies. It is inhumane and evil that Democrats stand for infanticide.
January is Declare the USA is pro-life month.
The Bible says, "Thou shalt not kill" Exodus 20:13.
Mocking God and disrespecting life, Barack Obama and the Virginia governor believe a living baby should be left die after being born, if desired. The Democrat Party refuses to oppose killing babies. It is hard to believe there are millions of immoral people who vote for Democrats.
See you on Friday…Big Crowd! https://t.co/MFyWLG4HFZ

— Donald J. Trump (@realDonaldTrump) January 22, 2020
President Trump affirmed every child is precious previously.