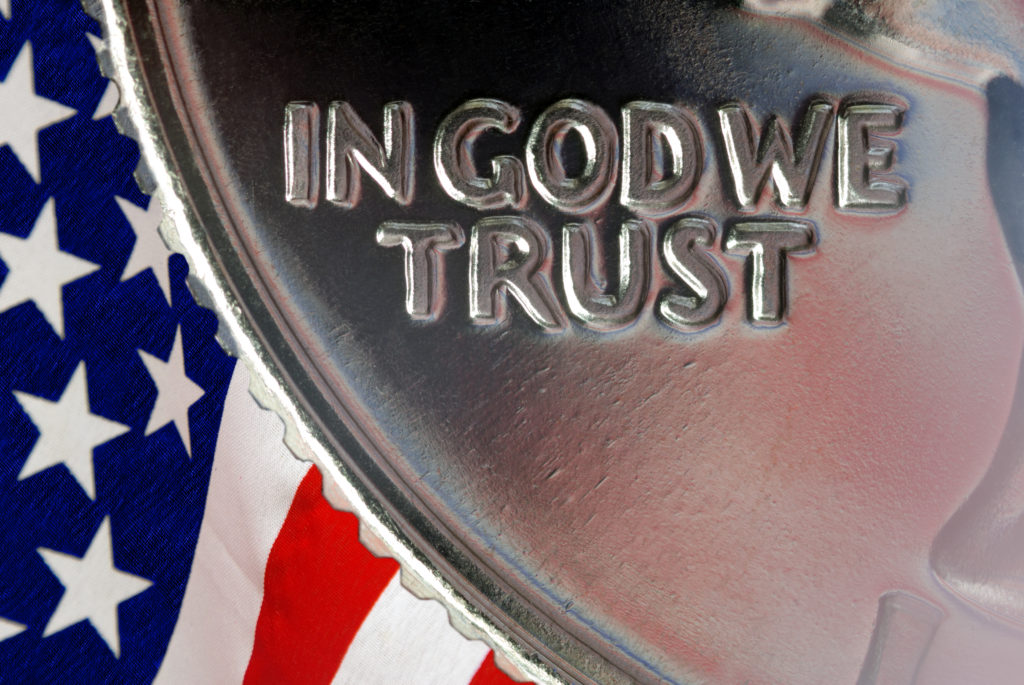 The USA's national motto is "In God We Trust". Rep. Michael Capps, a Wichita Republican, is the lead sponsor of the inspiring Kansas "In God We Trust" bill that would require every state and municipal building, every public school library and classroom to display the USA's national motto, reported the Wichita Eagle.
"In God We Trust" is a growing movement. Many states and cities proudly display "In God We Trust" in schools, police cars, license plates and public places. Pastors teaching "In God We Trust" helps.
South Dakota, Tennessee, Alabama, Oklahoma, Florida, Mississippi, Kentucky already have "In God We Trust" in schools.
Hope is growing across Kansas with this bill, because of the benefits to people's lives for acknowledging God.
Indiana has "In God We Trust" license plates. Bakersfield, California placed "In God We Trust" on police cars, as other cities across the nation have done.
People are turning to Jesus Christ across the nation to be born again to save their soul and for strength.
To heal our land, Rev. Steven Andrew is leading the nation to reaffirm covenant that the USA follows Jesus Christ. Andrew leads the group "America Is on the Lord's Side," with top Christians and pastors nationwide.
The Bible teaches that those people who complain about God are wicked people who bring God's judgment with troubles. The founding fathers didn't listen to atheists, since they wanted to please God and have God's blessing fill America.
Some critics say the bill doesn't bring God back to schools enough, but daily Bible reading and Christian prayer should also be included as the founding fathers established. President Donald J. Trump advised schools can't stop students and teachers from praying.
President Trump proudly says "In God We Trust" often.
Rep. Michael Capps and those supporting this bill are seen as heroes by many people.
One thing is certain. "In God We Trust" is very American.