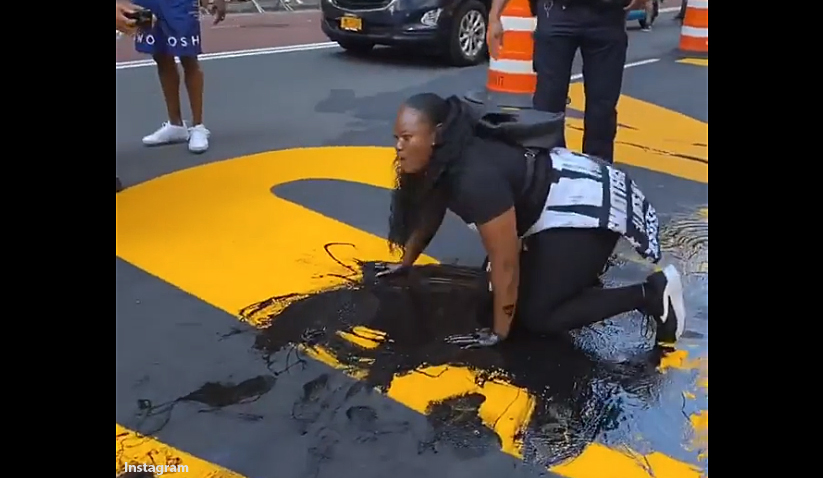 A bold, Christian, black lady said Black Lives Matter 'don't care about black lives". Bevelyn Beatty poured black paint over the marxist Black Lives Matter slogan that was painted in front of Trump Tower. This happened on Saturday in New York.

"#BlackLivesMatter#BLM is a domestic terrorist organization. They don't care about black lives. They support the killing of more than 600K Black Babies every year!" Beatty posted on Instagram.
Many others consider Black Lives Matter rioters to be terrorists after seeing Black Lives Matters burn building, break windows, steal and even kill a white lady for saying, "All Lives Matter".
Jesus Christ showed us all lives matter.
Beatty explained that defunding the police is "killing" black lives.
"We are going to take our country back! By any means necessary! #JesusMatters #RiseUp We Are: At The Well Ministries," Beatty posted on Instagram.
Beatty shared "#ReFundThePolice" and "#GodBlessBlue"
Other black Christian women in Seattle shared how they believe Black Lives Matter are not of God.
Is Beatty a hero for standing up for justice in civil disobedience against the aleged terrorist group Black Lives Matter?