Does Facebook hate America? After banning and censoring Christians and conservatives for years, many see Facebook is only getting worse. Reports show Facebook reducing traffic for President Trump and others who have a pro-America viewpoint. Now a President Trump ad was reportedly removed.
Why? The ad was in violation of Facebook's rules, because it mentioned womanhood, and it was reported by Popular Information.
An online graphic of the reported ad is shown here:
People have concerns that Facebook opposes God who made male and female, and that Facebook demoralizes women.
USA.Life social network is a new popular Facebook alternative. USA.Life has a strong Christian and conservative community and supports freedom and privacy. It is a real Facebook replacement. Conservative organizations and whole churches are encouraged to join so they aren't censored.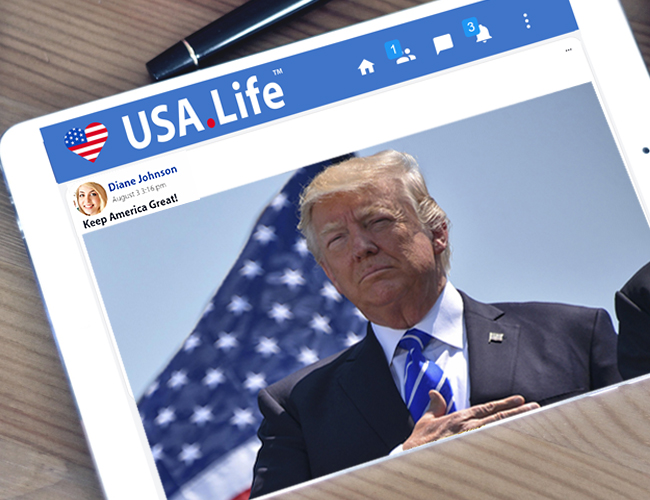 Christians see President Trump stands up for women more than Facebook, Twitter, Google and Democrats do, because President Trump takes a bold pro-life stand. God is pro-life. However, Democrats stand for the death of babies. Millions of women have been killed by abortion by sinful Democrat policies. Abortion is hateful.
God says, "Thou shalt not kill" Exodus 20:13.